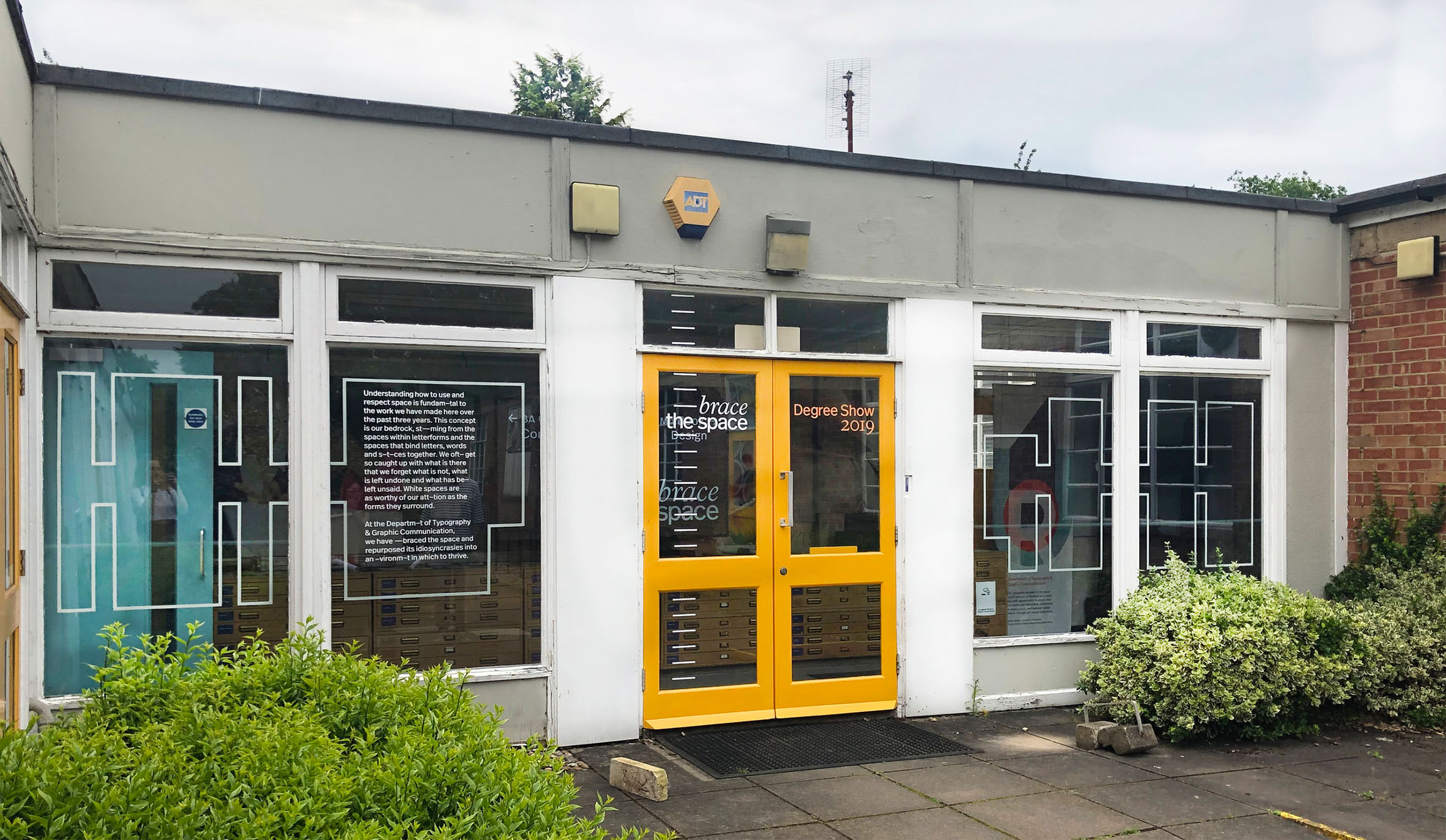 Working as a team to design and organise our degree show was an incredibly rewarding task. We designed an identity that would suitably represent our personal experiences at the Department of Typography & Graphic Communication, University of Reading.
Adopting the notion that, over three years, we had adapted and embraced the aged-but-homely Temporary Office Building 2, we named the show '—brace the space', and used a manipulated top-down plan of the building as a key design motif.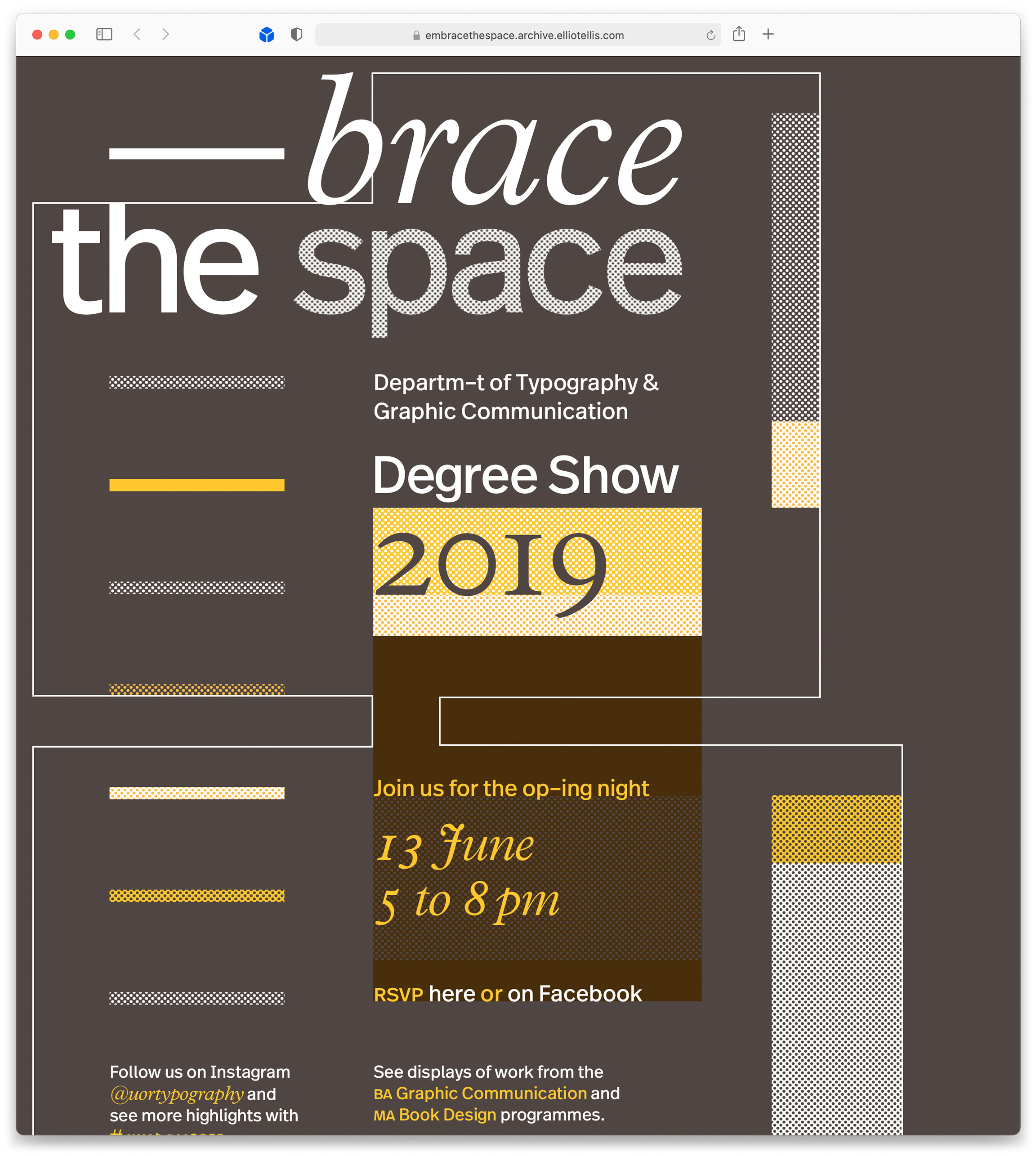 We replaced all instances of 'em' and 'en' in the copy with their respective dash characters: an in-joke that probably only designers would get a kick out of, hence creating a shared sense of community within the identity and furthering our concept.
We designed a printed invitation, a website, and social media content to promote the show, where we transformed the Department with environmental graphics and wayfinding to ensure the identity was entirely cohesive. We even made the second year helpers wear branded yellow t-shirts.
The printed invitation (below) was designed as a self-containing mailer utilising data merge to print the recipient's address directly on the outside fold. It was printed with white and gold ink on dark paper to present an immediate reaction to its reader.