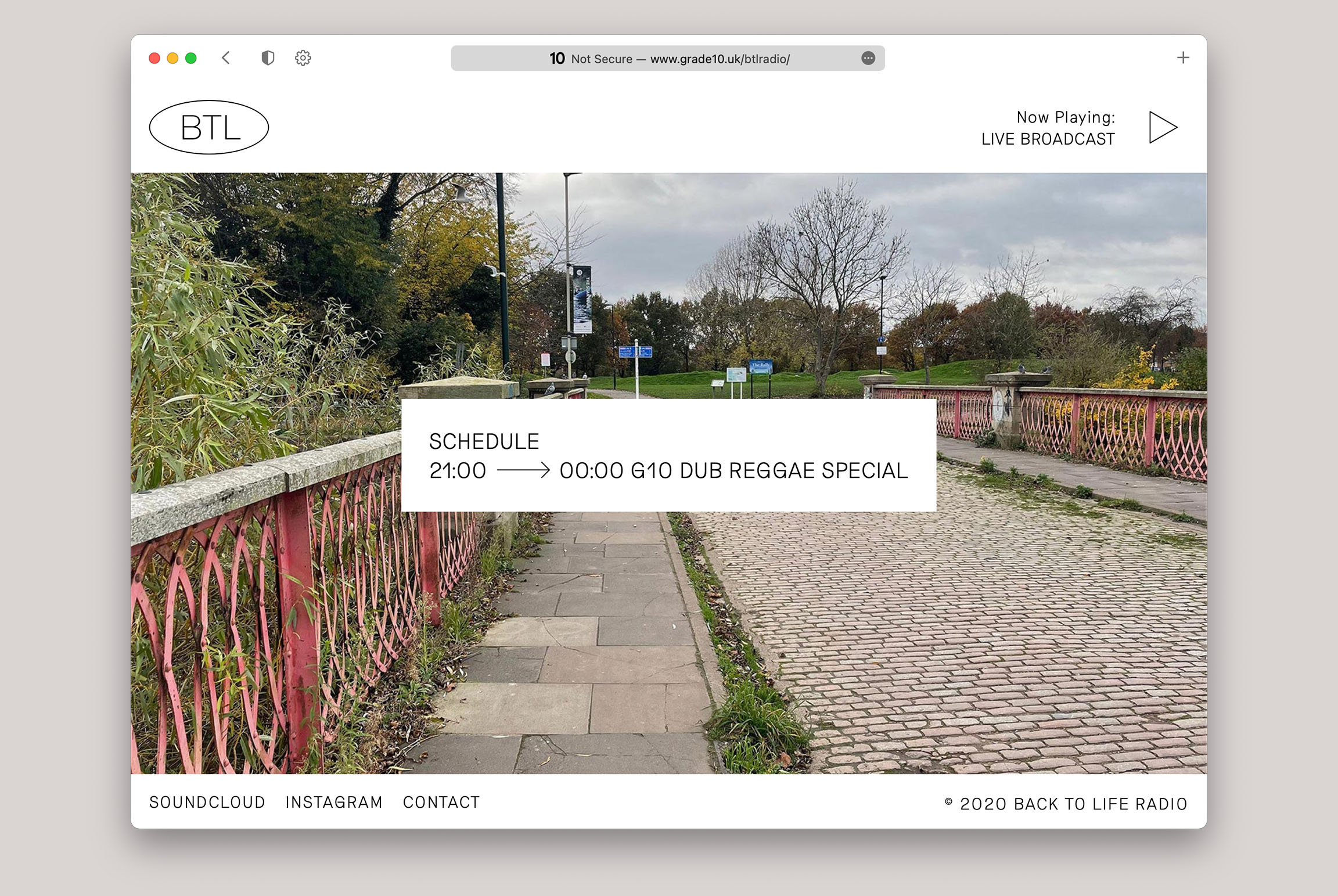 Leicester-based record label Grade 10 required a very simple one-page mini-site to hold their radio endeavour, Back to Life.
It links up to an external radio service, transforming as a fully-capable mobile tool to allow listeners to tune in on the go.
Designed by their in-house designer and developed by myself, the relatively low-key result serves their needs perfectly as an occasional page to share on social media when the team goes live from their studio.
The site can be accessed here.