Artwork, design & construction

Elliot Ellis

Front cover photograph

Georgie Pauwels, used under the CC BY‑ND 2.0 license

Other photography

Jeremy Duignan, Elliot Ellis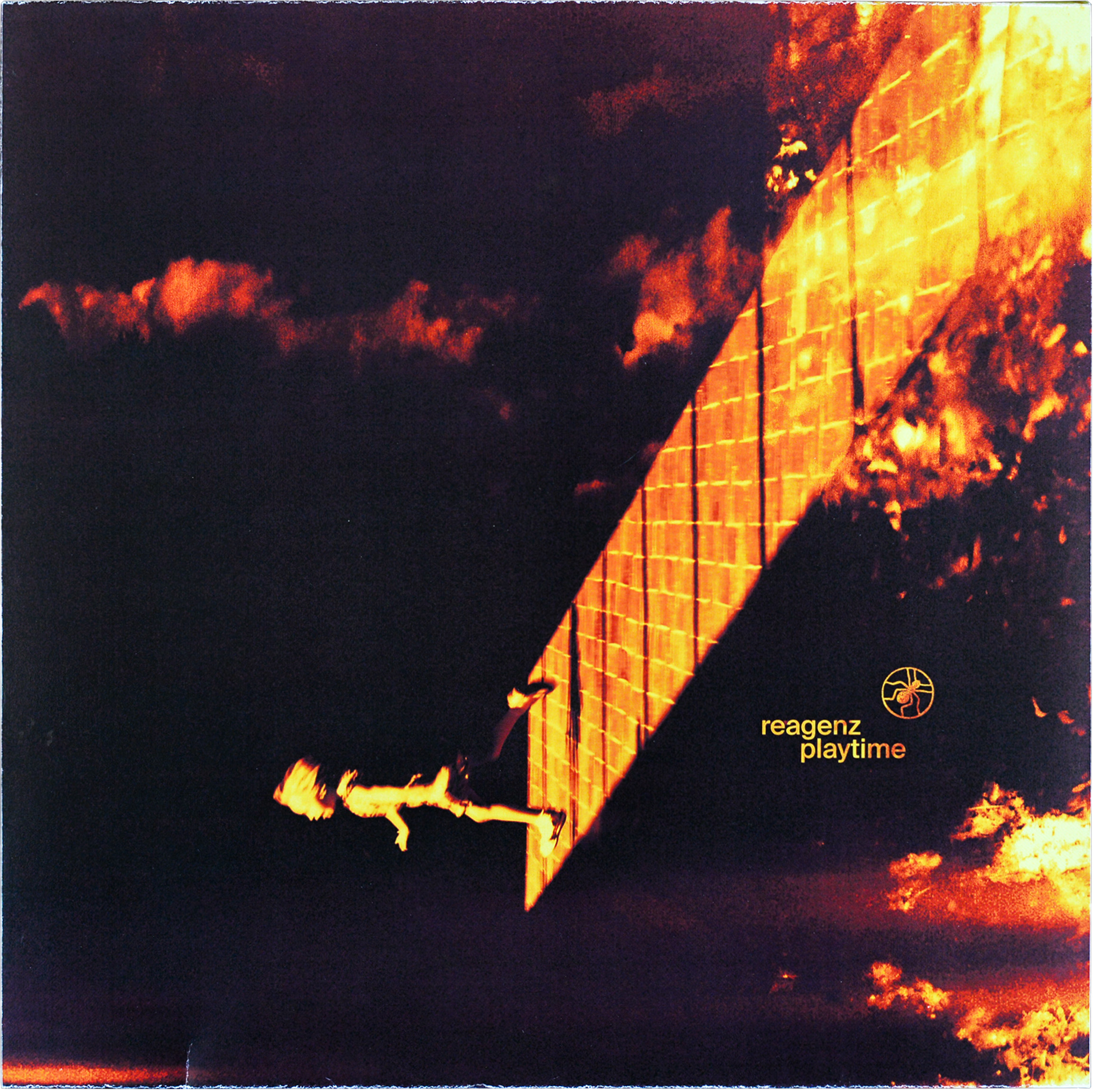 An academic brief to redesign an album with little or no artwork led me to design and construct this packaging for a concept reissue of Reagenz's Playtime LP. Originally released in 2009 on Berlin's Workshop Records, it features an intense soundscape of introspective ambient, warm deep house, and romantic techno.
Through manipulation of found photography, I constructed scenes of surrealism and nostalgia, inspired by album covers like Caribou's Up In Flames, Four Tet's Pause, and even LCD Soundsystem's Sound of Silver for its confusing sense of orientation. Using overlays of ambient textures, and a clearly prescribed colour scheme, I aimed to establish a sense of warmth and a feeling of intimacy, to echo the tone of the music within.
I crafted a double LP sleeve with printed inner sleeves by hand, and designed a poster for a fictional concert that would accompany the reissue.